With CistApp, Dilium helps your ideas growing
A virtual place in which to develop your innovative idea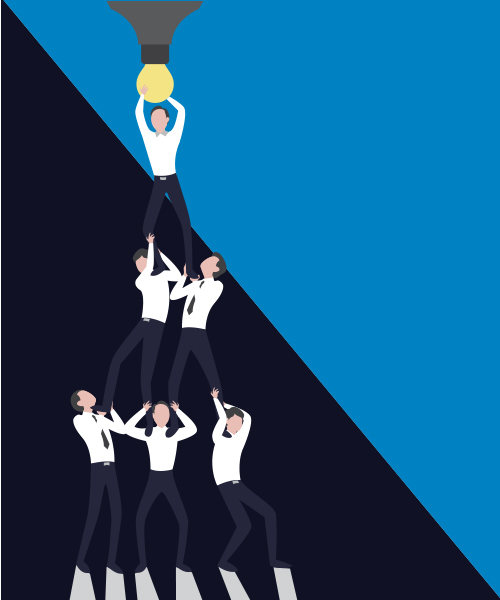 Imagine a virtual place in which to develop your innovative idea, a dynamic and lively environment in which to put it to the test, a safe place in which to give It birth and grow, an incubator of ideas, in short.
CistApp is all this. CistApp is an incubator of ideas, indeed the incubator of ideas strongly desired by Dilium, who believes in ideas that are genuinely innovative, strong, usable in every area of ​​life and linked to the digital world, able to bring a breath of innovation and being a catwalk between the digital world and the everyday life we ​​all live.
CistApp is the idea that makes exclaim that "There is (app)!", The one that surprises and at the same time convinces, that leaves open-mouthed and can come to life in the form of a startup.
Dilium with CistApp can not only imagine but also draw a color world, in which ideas, even yours give these.
This is why It gives space to those who have a brilliant idea and the ability to invent something functional. Not only that: It allows you to choose how to develop it, without distorting it. And It gives you the chance to make it happen, giving life to your project.
Dilium makes available to your idea a young and dynamic team ready to carry It out, which bases its knowledge on study and experience. The workgroup is motivated by passion and curiosity towards all that is innovation and is heterogeneous to respond to your every need.
You give birth to your idea, and the Dilium professionals will cultivate It with commitment, passion and dedication, helping it to grow really.