InPolitixAR: the Dilium technology service of the politics of the future
An innovative application, created to build and give visibility to social commitment.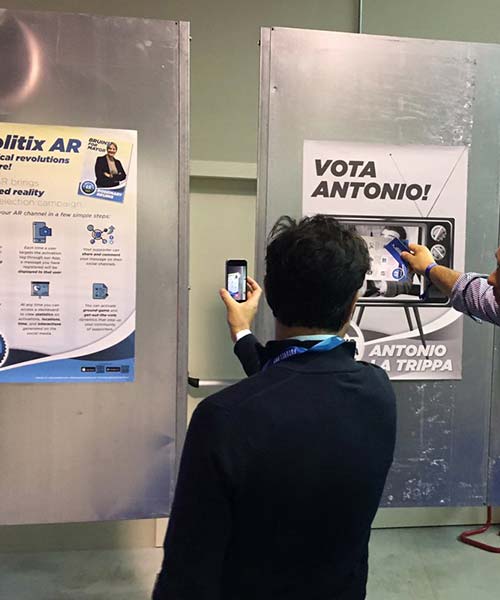 Digital Innovation can be everywhere, even in the world of politics, thanks to the development of an application dedicated to politics.
Dilium, with this awareness, has created and created the first digital transformation app that allows you to have all the policy just a click away and to consult It comfortably on your smartphone.
Dilium has therefore launched an app whose name is all a program: InPolitixAR, to get inside politics and to do It with Augmented Reality.
The developed one is an innovative application, created to build and give visibility to social commitment. Political profiles, institutional data and digital services for politics all converge here, in the first online political platform, able to offer all updated information on the international political world, in addition to digital services dedicated to politicians, public administrations and press agencies.
The real novelty of the proposal that unites technology and politics is the modality of giving life to this union, thanks to the use of Augmented Reality. Thus the traditional tools of political communication become channels of interactive communication that stimulate active social interconnections.
Aristotele wrote in the incipit of his work Politics that "Every citizen is a political animal", then brought by its very nature to live and care for community life.
This is why today, even if in a manner decidedly different than in the past, It is important for people to know who will represent them, discovering all institutional activities and news with a message, a video, a tweet. To do this in 2018, an application called InPolitix is ​​handy.