WebRadioApp, the personalized app for each radio station
On air programs, live radio, podcasts and more.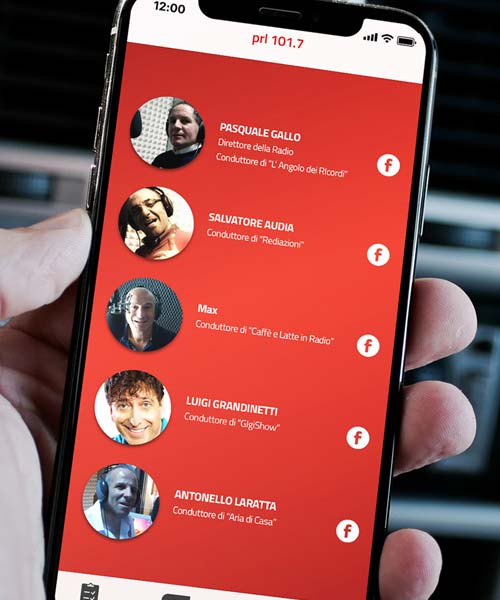 It is called WebRadioApp the Dilium' solution that offers all web radios the possibility of having a personalised application, because It is explicitly designed starting from their needs to establish a direct relationship with their listeners, even interacting with them.
The app has been designed to have everything that a radio station needs, without neglecting the needs of listeners. Inside you can find all the programs on the air, live radio, podcasts to listen to the best moments of their favorite programs, the staff to know the faces of the radio station and follow their favorite speakers.
Dilium has developed a collaboration with Radio Prl 101.7 to allow the radio station and its listeners to live the audio streaming of their favorite radio, without missing anything. Everything can be listened to and enjoyed at all times and with the convenience of being able to do It directly from a smartphone. The goal of the development of this radio application is to propose internal specifications that are highly customizable by any issuer want to have their radio app, integrating it into an already existing communication ecosystem.
The combination of targeted communication is what is established between Publishing and Digital, which is now really essential, which in WebRadioApp finds its perfect location.