Try Bellfish's AR products on Facebook and Instagram
Bellfish's Augmented Reality now smartens your Facebook and Instagram stories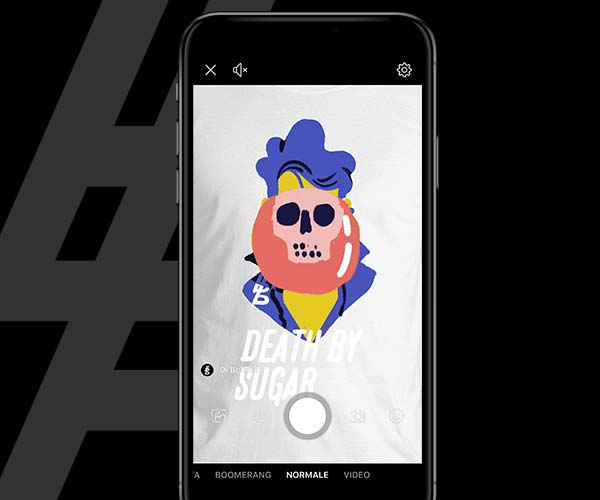 A year ago we launched Bellfish, the first AR product marketplace designed together with the communication studio DEseip. T-shirts, posters, mugs and design objects by artists from all over the world came to life with a smartphone and a dedicated app. We started from Milan (link to news design week) and we reached Tokyo. Today we unveil a fantastic new addition! The recognition of a Bellfish product's animation is possible on Instagram and Facebook too.
It has never been easier to see your own shopping items come alive. All buyers of a Chewing-Gum t-shirt can immediately experience the Augmented Reality effect of their t-shirt by choosing the filter we have created for the official Bellfish pages of Facebook and Instagram. Animate your t-shirt with the same simple rules you follow on the iOS and Android app. Frame with your smartphone, watch the animation and have fun inventing new ways to communicate your originality!
The entry of the "Chewing-Gum T-shirt" filter on the main social network platforms (Facebook and Instagram) starts a new chapter for Bellfish in the name of innovation, design and creativity that have always distinguished us. What are you waiting for? Share with all your friends the amazing surprise effect of Augmented Reality. Try it now, take a selfie or leave them in disbelief asking them to take a picture of you! The Chewing Gum t-shirt is on sale at a discounted price to celebrate the launch of the filter on Instagram and Facebook!