Dilium works on App development with the new Apple processor
We look to the future with applications developed on a system based on Apple's A12Z Bionic SoC.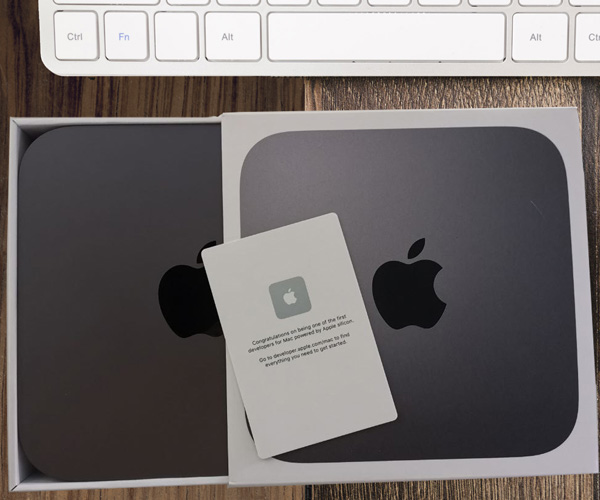 One of the main advantages of a shared architecture is the optimization of apps for the entire Apple ecosystem. Applications developed for iOS and iPadOS can be converted to run on Macs with the Apple A12Z Bionic chip without the need for lengthy optimization processes, so as to have apps that are always performing and fast. As developers enrolled in the Apple Developer program we are already working to initiate this transition and offer all our customers Apps that can take advantage of the powerful technologies and performance of the new devices of the Cupertino company, as well as all the new features that are constantly updated and coming in the next months.
App Clips are among the most important innovations presented by Apple. Coming this fall along with iOS 14, they will greatly revolutionize the way users interact with apps and how companies will consequently have to offer their services. In fact, developers will have the ability to make light versions of applications usable, providing quick access only to certain features linked to specific actions that punctually intercept a need: rent a car, make a purchase or make a reservation. Following the restrictive measures from Covid-19, many businesses are organizing to manage bookings and payments to reduce unnecessary contacts between people. The App Clip could be one of the solutions to improve the user experience: realible and quick to launch. To access these "light" versions of an application, requires only to scan an App Clip code, a QR Code or an NFC tag.
Apple is always at the forefront also in terms of Augmented Reality, one of the technologies in which dilium has invested heavily and is continuing to invest daily for the creation of innovative tools and projects. At WWDC20, the Californian company outlined the new features of ARKit 4 which mainly see the introduction of Location Anchors to set AR experiences in a specific location in the real world by knowing their latitude, longitude and elevation. The system recognizes the user's point of view in order to position 3D objects as accurately as possible and opening up many new possibilities for interactive and more realistic experiences.
If you have an innovative project in mind or want to be ready when the Apple innovations will come true, contact us to request information.