Dilium selected for InnovaMusei Call Get it!
The startup is among the 15 companies participating in the business skill enhancement activities from May to June 2021.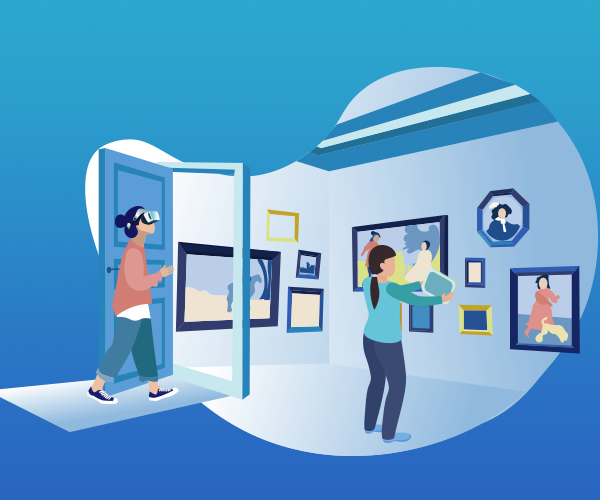 Dilium is one of the 15 companies, selected from 121 applications, which enter the next phase of the InnovaMusei initiative promoted by the Cariplo Foundation, the Lombardy Region and Unioncamere Lombardia. The Call, which is part of the Get it! Program, promoted by the Giordano Dell'Amore Social Venture Foundation, aims to encourage innovation in the museum field, supporting institutions in the process of rethinking their activities and their functioning, also in the light of digital transformation.
The next phase will include activities with sector experts from Cariplo Factory and its partners, training sessions, testimonials from experts from the museum and business sector. At the end of the course, the 15 Creative Cultural Enterprises will be able to present their innovative solution to the participating Lombard museums, with the aim of generating mutual development opportunities that can lead to the implementation of pilot projects.
The dilium project is divided into two integrated tools: Augmented Reality and Content Management System. The Interactive Digital Museum is a platform that features the most innovative technologies on the market to offer new experiences of use of the most common contents and services of museum structures.
The Interactive Digital Museum is designed to allow access to the CMS infrastructure where users will be able to upload the main information of their own structure, but above all, they will be able to upload all the contents to be conveyed to users of the MID application through the Augmented Reality of Augmented Reality Studio, the tool accessible from any browser that we made to create AR experiences in a simple way, like people usually do with a graphic editor.
The appointment to discover the innovative projects with a high social and cultural impact that will access the Match-Making Day, where the allocation of the sum as an investment by the Giordano Dell'Amore Social Venture Foundation will be announced, is set for July 2021.
To discover all our case histories dedicated to art and museums, visit this page while for more information on our Augmented Reality solutions see the Augmented Reality Studio website.