Dilium takes part in the Italian Startup Night in Fukuoka
An evening in Fukuoka dedicated to Italian startups aiming at internationalization.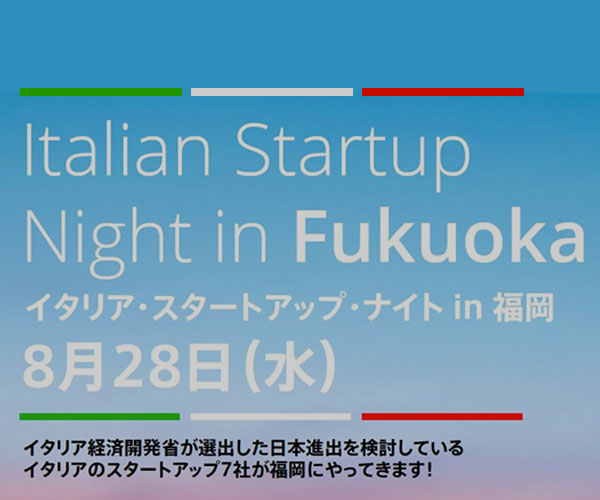 On Wednesday 28 August seven Italian startups, selected by the Italian Ministry of Economic Development and participants of a business development program in Japan, will take part in a networking event in Fukuoka. Dilium, together with Bagus, Biopic, BioSpremi, Priyatech, Riolabs and Scooterino, will have the opportunity to catch up with investors and potential business partners.
Fukuoka is the main Japanese hub when it comes to startups and affairs. The city is in fact recognized as a National Strategic Special Zone for Global Startups & Job Creations by the national government, which has set up a program to attract capital and foster business growth. Thanks to the support of the EdgeOf incubator, we will be able to share our story during the Italian Startup Night in Fukuoka that will take place at Fukuoka Growth Next.
Program (Japan Standard Time)
17:30 Opening
18:00 Initial speech by Alex Odajima (EDGEof Co-CEO)
18:05 Greetings - Italian Embassy
18:10 - 18:45 Pitch startup (5 minutes per company)
18:45 - 20:00 Networking Position Fukuoka Growth Next 10810-0041 2-6-11 Daimyo, Chuo-ku, city of Fukuoka
To participate
Participation is free but you must register for the event via the official Facebook page and show a business card at the reception.