dilium partners with Aequilibrium to offer AR tools to creators
The partnership is an ongoing effort to assist Augmented Reality creators in their development of valuable AR content.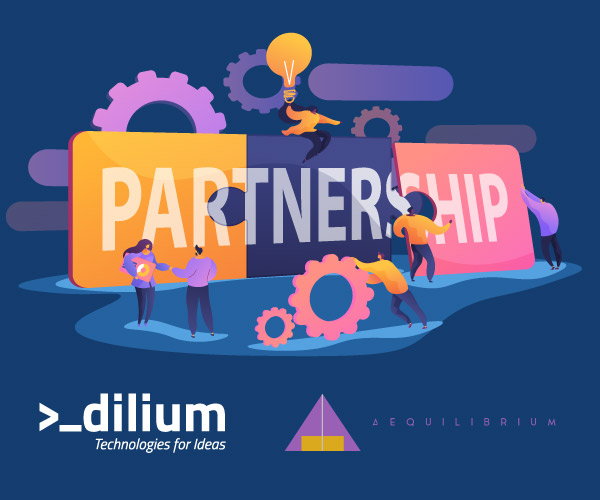 dilium is excited to announce a new partnership with Aequilibrium, Inc. for the Augmented Reality European Market. Aequilibrium is a Machine Learning-based web app that helps businesses determine the AR use cases that would be right for them and matches them with professional AR creators who can assist them in creating engaging AR experiences.
dilium initially signed up to the Aequilibrium platform as an AR agency and is now join forces with Aequilibrium to reach the same goal: accelerate the creation of valuable AR Content. To empower creators and agencies, this partnership will offer 1-month of premium access to our Augmented Reality Studio editor for AR experiences.
New and existing AR Creators of the Aequilibrium platform will have access to all the tools to easily manage and publish engaging and interactive AR experiences. Choose from ready-made Templates or design multi-interaction projects with Call to Action (e-mail, link, SMS, and telephone numbers), videos and images by simply drag and drop elements into the workspace.
You can join the Aequilibrium community by going to aequilibriuminc.com and then register for the Augmented Reality Studio 1-month premium access.