Improve e-commerce with Augmented Reality
The new digital tools allow buyers to try a reliable and more engaging experience even while browsing online stores.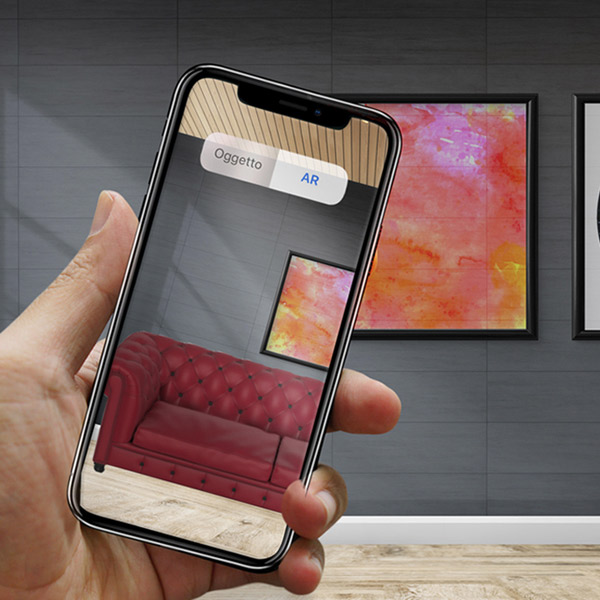 Augmented Reality is a tool capable of transforming normal shopping practices both in physical interactions and in digital e-commerce spaces. The online shopping is constantly changing and is moving rapidly towards innovative solutions to engage and retain customers, guide them during choices and make them feel important.
If buyers still express uncertainty in making an online purchase and often go first to a physical store to compare items and then search for the lowest price online, with our Augmented Reality solution you can give them the tools to view the product in 3D in the real environment directly from your website.
By accessing the site via smartphone, the products in the catalog with an AR icon will be the articles on which it will be possible to activate the Augmented Reality mode. The buyer will be able to rotate and scale each product to carefully observe the details as if he's replicating the physical experience in the store. A garment can be combined with clothes at home, a new sofa can take the place of the old one in the living room simply by framing the desired space.
Augmented Reality with 3D visualization helps the user to make a safe choice, while the attractive features of the AR stimulate curiosity about the product. Just click on the "AR" icon from your smartphone to view, position, rotate and scale the three-dimensional model at will.
Implementing a unique shopping experience is already possible for your e-commerce. If you are interested in improving the shopping experience for your customers, do not hesitate to contact us. we are specialized in the realization of projects in Augmented Reality.