Leonardo Da Vinci Timeless Genius
Dilium brings Augmented Reality to the Teatro Comunale di Castelnuovo Bocca d'Adda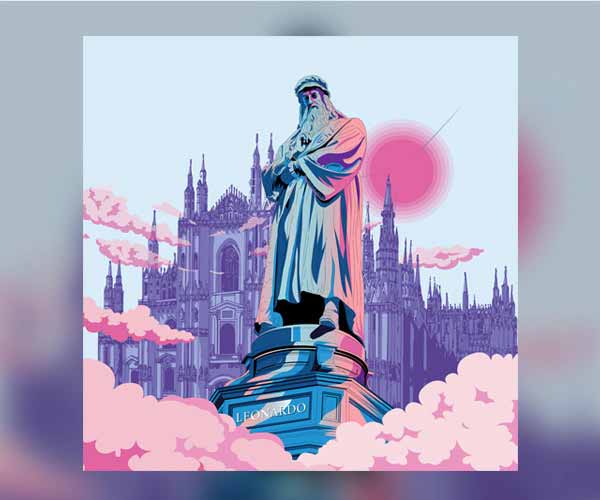 After having participated in the Milan Design Week and the Social Innovation Week of Shibuya with the Augmented Reality exhibition dedicated to the works of Leonardo Da Vinci, dilium will take part in the LeonARdo - Timeless Genius event on 12 and 13 October as partner with the project Bellfish. The initiative, under the patronage of Regione Lombardia, is part of the program Leonardo 500 and is promoted by the Comune di Castelnuovo Bocca d'Adda, Teatro Comunale di Castelnuovo, and Comune di Milano with the participation of the sponsor Blastrac.
In each of the days dedicated to the Maestro there will be recurring appointments: from 2.00 pm will be activated laboratories for children, entitled "Brilliant as Leonardo" to stimulate creativity and curiosity of children. At 4.00 pm Pierangela Formaggini, who participated in the restoration of The Last Supper, will give a presentation in which she will illustrate the most important steps of the work done. During the two days, the revisited works in AR of Leonardo, realized together with the communication studio DEseip, will also be exhibited.
Thanks to the technology of Bellfish, everyone can frame the illustrations with a smartphone to see the Mona Lisa winking, the background of the Statue of Leonardo coming to life or a vivacious discussion between the Apostles during The Last Supper. A preview of the available works can be consulted on the Bellfish marketplace, from which it is also possible to purchase the illustrations printed on design objects.
The event is totally free and you can follow the updates on the Facebook page dedicated to the event and on our social channels.