LeonARdo: our Milano Design Week 2019
All the numbers of the Augmented Reality exhibition dedicated to Leonardo Da Vinci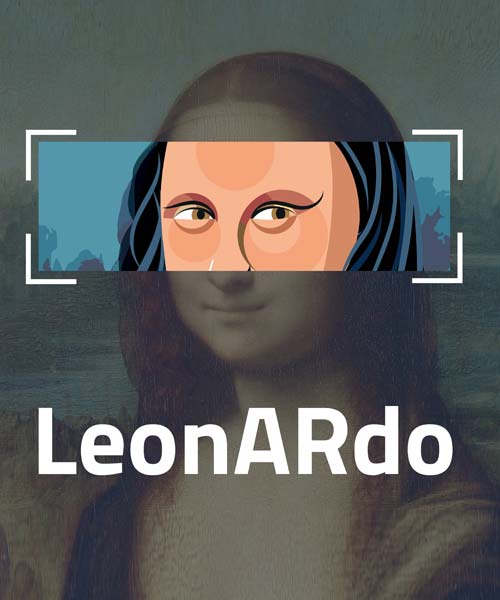 The Milan Design Week, from 9 to 14 April 2019, featured Dilium and DEseip with LeonARdo, the Augmented Reality exhibition, sponsored by the Comune di Milano and hosted in the prestigious Palazzo Giureconsulti. Milan welcomes every year a series of rich and engaging events with an international flavor, which attract professionals, enthusiasts and onlookers from all over the world.
There were 1,351 events during MDW 2019 intertwined with the most characteristic streets and places of the city. This year's protagonist was Leonardo Da Vinci, celebrated 500 years after his death. The eclectic nature of Leonardo, and his ability to see beyond his time, find in Augmented Reality the best solution to give life to a new imaginary world.
Dilium and DEseip have produced 12 illustrations of the most famous works and some avant-garde projects of the Renaissance Genius. The experience in which the visitors were immersed was truly surprising: by framing the illustrations with the Bellfish App they had the opportunity to discover how the subjects depicted could come to life thanks to Augmented Reality.
The jaunty Gioconda that winks at the observer, and The Last Supper which depicts a hyper-connected world that distracts even the apostles, have captured the attention and amused the attendees, eager to discover the new opportunities that Augmented Reality has opened to their eyes. All the illustrations are available on the Bellfish Marketplace.
Even the numbers of LeonARdo were really impressive:
1200 attendees at Palazzo Giureconsulti
150 registrations on Eventbrite
20 nationalities present at the exhibition
45% were international attendees
11,000 Augmented Reality experiences
1,120 people reached through Social Networks (711 on Facebook, 384 on Instagram and 20 on Twitter)
120 posts and reposts on the event (21 on Facebook, 58 on Instagram, 10 on Twitter)
1,670 media shared on Social Networks
312 downloads of the official Bellfish App
15 press articles dedicated to LeonARdo
This is the success of LeonARdo translated into figures, whose result was made possible thanks to an efficient team and thanks to the support of those who decided to believe in the strength of Dilium and its projects. For this reason we would like to thank our partners DEseip, MMN, the Camera di Commercio di Milano Monza Brianza Lodi and the Comune di Milano, that sponsored the initiative.