VR Events: the tour of a booth is done with a VR headset
A new way to visit all the stands of a fair is born thanks to Virtual Reality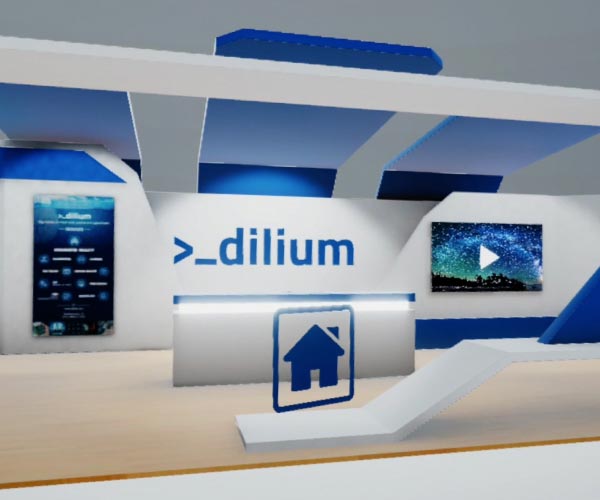 Dilium has developed VR Events, a Virtual Reality solution that allows visitors of a fair to tour the participating stands by wearing an headset and exploring the three-dimensional environment as if they were physically inside the exhibition space.
Fairs are always very busy events and full of interesting exhibitors that a visitor prefers to explore slowly, but it is not so easy to take time to visit each stand and pavilion, especially if you have only one day, or worse, a handful of hours. And here is where VR Events comes into play: why lose something when you can virtually enter a booth and interact with its contents?
No queues, no long walking from one point to another, but only a virtual reality headset and a 3D recreated environment where you can learn about a company's products and services, watch videos presentation and, before you leave, take contacts from a business card as if you had personally met the exhibitor.
And what about companies? We dedicated to them a web platform where they can customize the experience they want visitors and customers to go through, without the need for intervention by dilium. Inside the advanced CMS it will be possible to upload informative materials such as videos and images, define Roll-Up advertisements, flyers and add business cards for download.