dilium among the companies participating in ICC for InnovaMusei Call Get it!
The initiative promoted by Fondazione Cariplo, Regione Lombardia and Unioncamere Lombardia to innovate the territory's museum system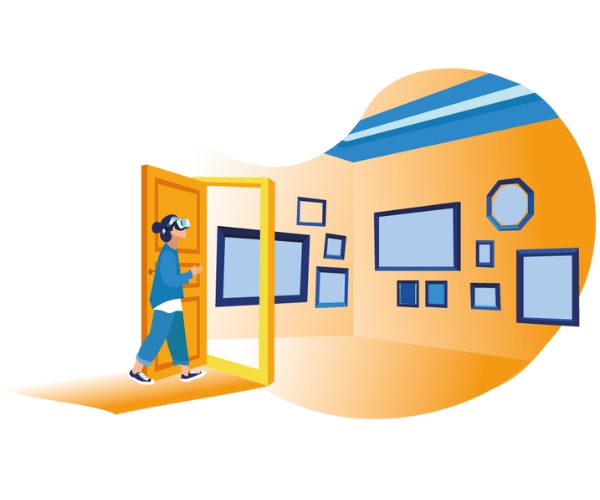 dilium has been chosen along with 14 other companies active in the creative and cultural sector to participate in the ICC for InnovaMusei Call Get it! the initiative aims to revitalise Lombardy's museum sector (a circuit with 195 museums and museum collections and 34 ecomuseums) through collaboration with Italy's best high-potential companies.
Companies like ours that won the call, selected from more than 121 applications, had the opportunity to participate in an entrepreneurial empowerment path created by Cariplo Factory with the support of realities and experts in the sector operating in the national and international arena.
The path took place from May to June 2021 with the aim of strengthening the skills of the CCI team and developing a service-product offering that enhances growth and innovation in the museum circuit with a focus on digital transformation needs. In fact, at the end of the empowerment course, the Match-Making Day was held, which saw all the selected companies presenting their innovative solutions with positively impacted the audience of potential partners, such as precisely the museums of the Region of Lombardy adherents. The ultimate goal was the generation of a useful and replicable innovation that, from a broader perspective, can foster a rethinking of all museum activities without being limited to the digitization of the services offered.
The ICC project for InnovaMusei Call Get it! came about thanks to Fondazione Cariplo, Regione Lombardia and Unioncamere Lombardia, with the collaboration of Cariplo Factory, promoted by Fondazione Social Venture Giordano Dell'Amore, with the support of Osservatorio Innovazione Digitale nei Beni e Attività Culturali, Tiresia, Common ground Srl, BBS Lombard, LIVELLO SETTE and the contribution of IBM.
dilium and the MID - Interactive Digital Museum
Our innovative and experimental project for the challenge launched by InnovaMusei was that of the MID - Interactive Digital Museum: a platform declined in two integrated tools (an app and a CMS) to allow museum facilities to add the Augmented Reality experience to the enjoyment of traditional services such as purchasing tickets, booking a guided tour or accessing information about the facility.
This is a new way to create more interest, appeal and engagement from the public and turn a simple museum visit into an interactive, immersive and unforgettable experience. Click here to find out more details about the MID - Innovative Digital Museum developed by dilium for ICC for InnovaMusei Call Get it! and other projects dedicated to the field of exhibitions, displays and artworks!
Contact us if you would like to learn more.