SafeTruth Blockchain wears River Laurent
The anti-counterfeiting solution protects the streetwear brand River Laurent.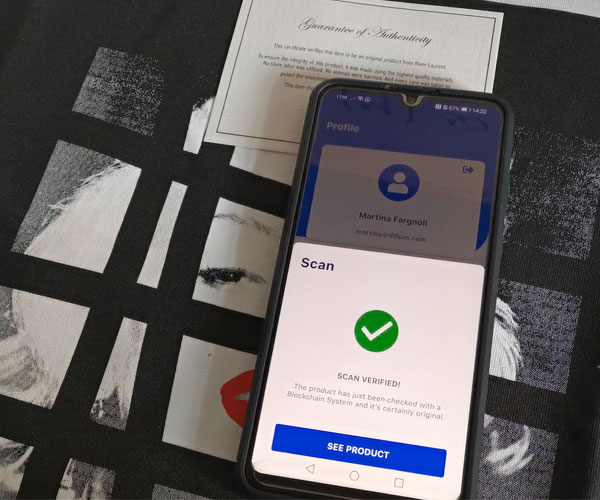 Streetwear brand River Laurent has chosen SafeTruth to guarantee quality and transparency to its customers. The comfortable men's clothing is entirely counterfeit-proof thanks to a sophisticated system that relies on the uniqueness of NFC technology and on all the security of the Ethereum Blockchain network. The end user can check the authenticity of the products purchased at any time with an intuitive App capable of recognizing fakes.
The NFC Tag is applied in a non-invasive way and detected simply by bringing the smartphone close to the River Laurent logo. The system performs the authenticity check and, in a few seconds, informs the user of the originality of the t-shirt purchased. Find out in the video we made how easy it is to protect your business from counterfeit goods and how to inform your customers about your company and products.
Choose to preserve the exclusive qualities of your brand with Blockchain just like River Laurent did, rely on SafeTruth. Our authentication system identifies with absolute certainty the originality of a product, document or medicine and has been awarded by the European Commission for its operability, scalability and feasibility. Start now, let's fight counterfeiting together. Never miss a sale again because of fake goods. Go to the official site to find out more.