New Augmented Reality Tools from Apple
The Cupertino company announces the news of RealityKit 2 at the Apple Worldwide Developers Conference.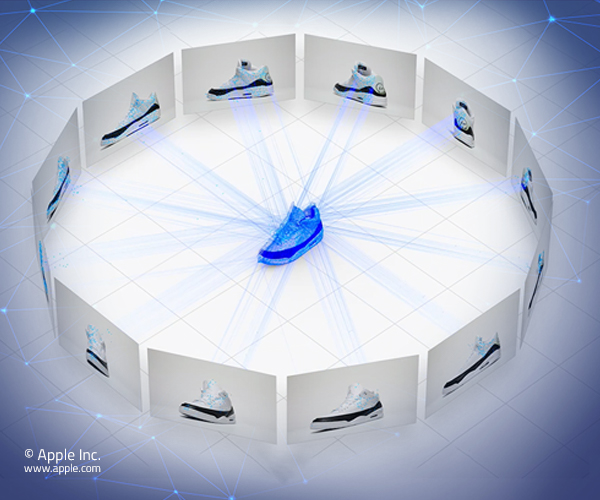 Apple unveiled new technologies at WWDC 2021 to help developers build more engaging apps by simplifying their creation with Xcode Cloud; improvements for visibility on the App Store and new APIs for RealityKit 2, Apple's rendering, animation, audio and physics engine designed exclusively for augmented reality.
The ARKit augmented reality framework powers over 1 billion devices. With this announcement, Apple said that RealityKit 2 will introduce Object Capture, an API for macOS Monterey that allows developers to create high-quality photorealistic 3D models from photos taken on an iPhone, iPad or DSLR. Images are transformed into AR-optimized 3D models, making it even easier to create Augmented Reality content, as these models can be viewed in AR Quick Look or added to AR scenes in Reality Composer or Xcode. We talked about the incredible potential of AR Quick Look for companies in our previous article that illustrates how to improve online sales with Augmented Reality. The introduction of Object Capture is a big step forward for the creation of 3D content because it will favor the creation of more credible AR experiences such as those that can be created for museums and galleries. In dilium we have made it even easier to create your own Augmented Reality experience by making AR content design accessible even to those who do not have the technical skills to develop their Augmented Reality projects from scratch. Thanks to Augmented Reality Studio, our tool that can be used from a browser without having to install any application on your PC, Augmented Reality is within everyone's reach. Discover Augmented Reality Studio, the photoshop of Augmented Reality, or contact us for more information on how to apply Augmented Reality in your company.