SafeTruth
Technology is at the service of quality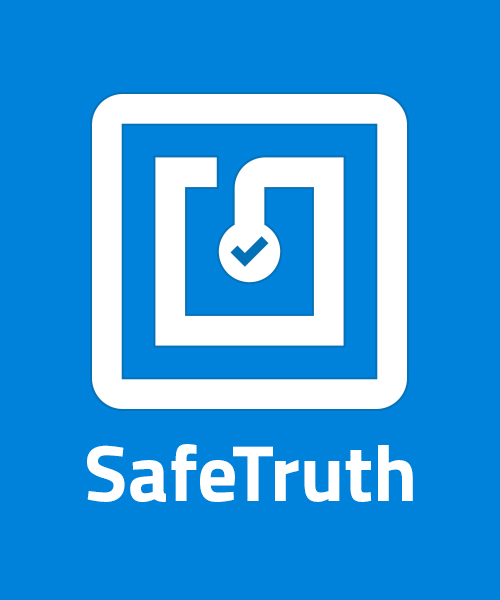 SafeTruth is the technology developed by Dilium to diminish the widespread problem of counterfeit goods.

It is estimated that, on a global level, counterfeit goods reach a value of about 2 trillion dollars (7 billion only in Italy). SafeTruth is created to preserve the authenticity of a brand or a product thanks to the use of the blockchain that guarantees the absolute certainty of originality of the goods purchased.


What is the blockchain?

The blockchain is the new generation of Internet, the digital declination of the new concept of trust: a database, made of blocks of data, that store the transactions and in which every single data is defined in a validation process.

What does the SafeTruth System provide?

The SafeTruth System creates a transparent and functional interaction based on reciprocity between the product and the end user.

• It represents a unique, transparent and functional connection with the consumer.
• Allows the manufacturing company and the brand to collect all useful information for profiling.
• Facilitates customer loyalty processes.

Application areas

The areas of application and the guarantees brought by the anti-counterfeiting solution SafeTruth are many:

• Luxury Fashion – It is possible to protect the characteristics of an impeccable craftmanship, discovering counterfeit products.
• Optical Industry – It protects the characteristics of the sector at best.
• Parts and Aftersales Automotive – It makes the purchase process safe preserving quality and authenticity.
• Certificate – It totally preserves the privacy.
• Tobacco – To have the certainty to sell and buy products regularly authorized by the State Monopoly
• Pharmaceutical – We are able to attest the validity and integrity of the pharmaceutical and medical products.