Manage and protect your data with DBlock
Protect relevant data and documents.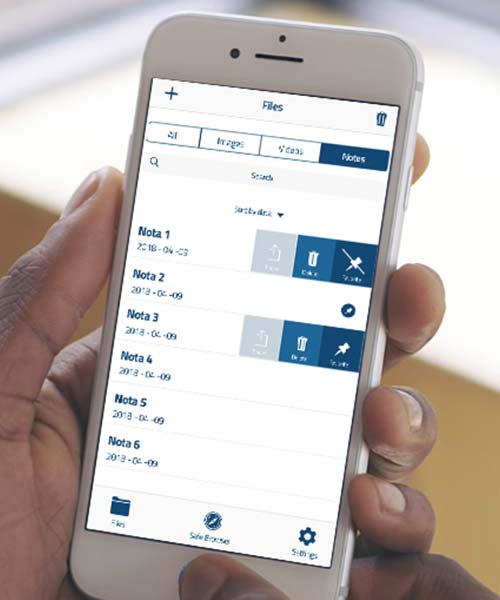 Safety, today more than ever, is considered by each of us as a fundamental and indispensable aspect. In an increasingly social world, where the distinction between online and offline has become very fragile, we need to re-establish our privacy and preserve documents, images, and data of various kinds, extremely confidential and personal.
Suffice It to think of the fact that, by breaking down the barriers within which personal and business-sensitive data are generated and used, most of these same data may risk being violated at all times.
Starting from this awareness and the need for confidentiality of information, which manifests itself as a severe problem, is born DBLock, the Dilium app entirely dedicated to Data Security, then to complete data protection.
The goal of this application is precisely to allow the protection of relevant data and documents by both private individuals and company employees. Moreover, It gives the possibility to find documents directly and immediately inside It, without any loss of time on the part of the user.
With DBLock, It will no longer be necessary to remember or transcribe in unsafe places - with the additional risk of losing them - username, password, pin codes, details of your credit cards, as all critical and confidential information can be saved here.
This app becomes a real virtual data safe, an inviolable deposit for all of your reserved digital documents (images, videos, notes), a must in our life 4.0.