Smafely broadcasted on Business24 la TV del Lavoro
The tool that calculates the benefits of Smart Working will be the protagonist of GreenBiz, the new program by Marco Columbro about green economy.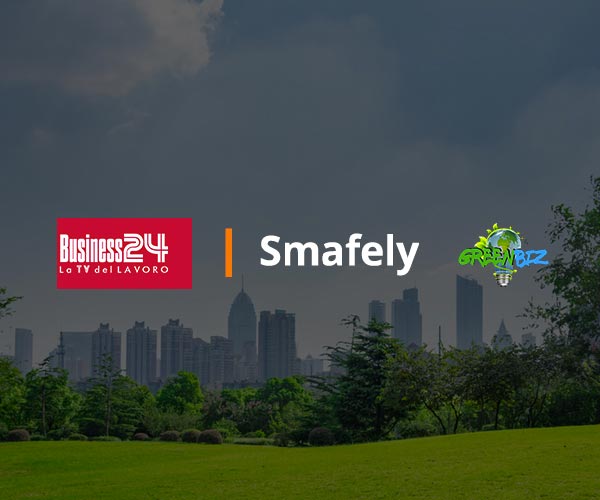 On December 17th at 8:45 pm, Smafely will be the focus of the TV program GreenBiz, on air on Business24 - la TV del lavoro. Donato De Ieso, CEO of dilium, and Cecilia Razzetti, environmental engineer and senior project manager of Stantec Italy, will intervene on Tuesday during the show broadcast on Sky Italia channel 821.
The innovative tool was designed by Stantec and developed in partnership with dilium to calculate the main benefits based on real and precise data that Smart Working brings to productivity, employee well-being and environmental protection.
Smafely is a software of enormous value because it supports the Welfare Policies and is predictive for the study of future scenarios. Smafely is also a web platform where every employee can manage their Smart Working requests and the HR department can access important reports and statistics.
For more information, visit the Smafely official website.