Business cARd
Ask your business card for more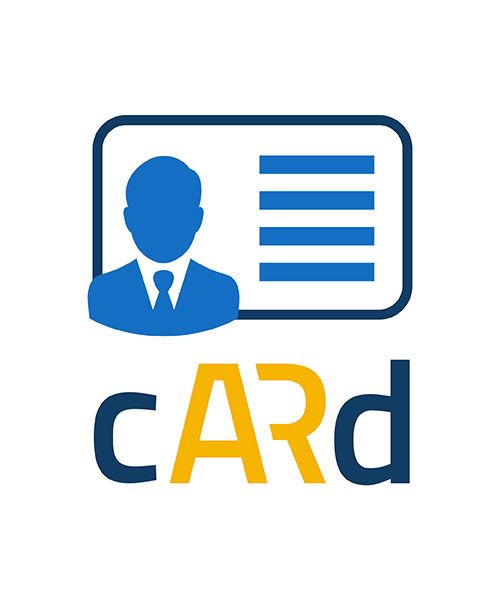 Business cARd is an application created to allow you to view and display your interactive business card, which you can create thanks to our dedicated web platform.

Take advantage of the potential of Augmented Reality communication with Business cARd. Thanks to the AR technology a new possibility of use for the business card is born, which becomes interactive and customizable. You can create it in a few minutes using the Business cARd web platform and make it interactive with images, videos, and call to action. All features can be customized according to your needs.

How does Business cARd work?
Creating your business card in AR is simple, here's what you need:

1. Register on the website and buy one of the proposed packages to get the credentials that will allow you to access the web platform from which you can customize your business card.

2. Select the right solution for you and create your Augmented Reality business card in just a few minutes by choosing from a range of different template.

3. Enrich the presentation of your contact details with images, videos and call to action.

4. Save your project to start using the app.

5. Use the application directly from your smartphone, frame the paper business card to test your project's result.

The objective of Business cARd is to allow you to add new useful features to your business card and make it interactive with Augmented Reality. You can customize it in a simple and fun way to communicate in a really effective manner.

You can download the free Business cARd application directly from App Store or Google Play.