InPolitixAR
Tell your political commitment with the AR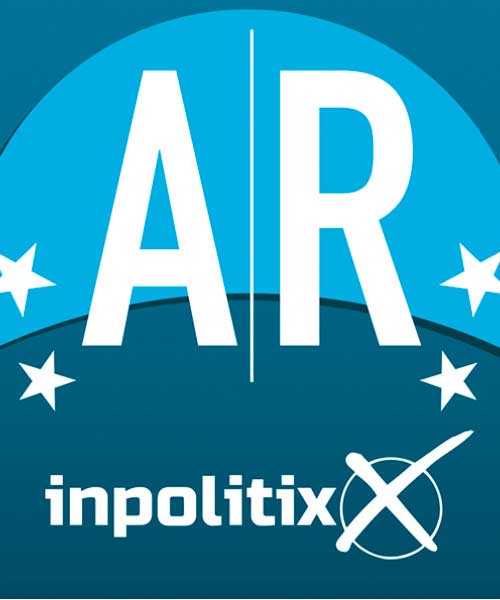 InPolitixAR is an app developed by Dilium to allow to build innovatively and efficiently the engagement of your electoral campaign, catching the citizen attention.
Thanks to the AR, the app uses the traditional instruments of political marketing, making an interactive channel for communication, able to activate social dynamics.

How does It work?
The manifest with your image fixed in your city becomes a multimedia content and, frame to the user thanks to his smartphone, comes to life in the form of a video message that you record.
There's more: the user can also share the AR content using his social channel.
The app also allows having access to a dashboard to monitor, register and show the geographic area of your supporters, the hour of every activation and the shares generating from your online electoral campaign.InPolitixAR is a platform that allows of:
•    Find information and data from the political- institutional world;
•    Communicate your online engagement, therefore in a simple, clear and immediate way:
•     Organise their electoral campaign in every detail, making It social.What good is InPolitixAR?
The app is a precious instrument that uses the AR in the political sphere to stimulate the engagement and increase the involvement by the users-consistent, which get in touch with a surprising reality for them because of the expectation.

It is a way to apply for political communication online, as well as to enter into the life of institutional life and political dialogue.

Besides, the application becomes an indispensable device to improve the ability to target your supporters.
Thanks to the curiosity generated by augmented reality, It will be possible to activate strategic dynamics and get-out-the-vote, through which to strengthen their community of supporters, also offering them new tools for sharing.