WebRadioApp
Turn up the volume of your app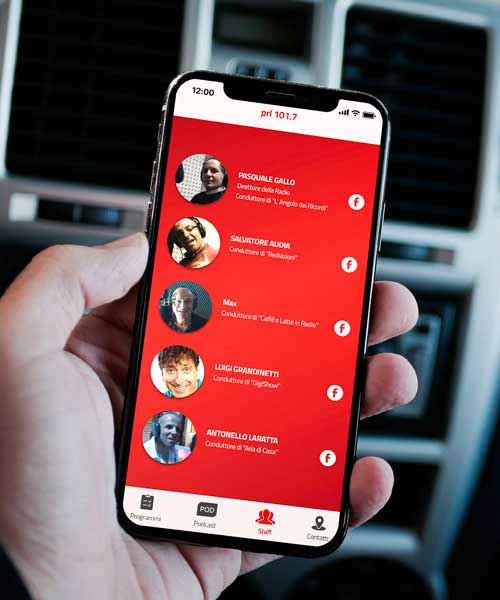 WebRadioApp is the dilium solution to offer all web radios the possibility of having an app designed specifically for their needs and to create a direct line with listeners. The app is designed to contain everything that a radio station and listeners need: programs broadcast, live radio, podcasts, staff members and contacts.

Thanks to a sleek design, users can find all the features in a simple and intuitive way to stay in touch with their favorite web radio and to listen to it at any time of the day, wherever they are.


Programs - view all the weekly offers provided by the radio broadcaster. This will make extremely easy for you to find the programming you are looking for.
Podcast - listen to the best moments of your favorite shows.
Staff - get to know the faces of the radio station, follow your favorite speakers and get in touch with them via social networks.
Direct - don't miss a minute of programming.